AirDroid 4.0 now allows you to write a feedback directly from AirDroid on your device!
After AirDroid v4.1.5.2, you'll find the Feedback entry easier!
Having trouble using AirDroid PC client instead? Check out how to report issues
here
.
If you have trouble using AirDroid iOS instead, click
here
.
With this new feature, we will be able to able to prioritise the issue for you. We highly encourage you to report the issue or feedback via "Feedback" in AirDroid with simple steps!
Here's how to write a feedback on Android AirDroid:
Steps:
open AirDroid on your phone > Tools > Feedback.
If you have any problems when using AirDroid, please select "report a bug" as the feedback type, while please select "A suggestion" if you have any suggestions!
Tips on reporting effective feedback:
Double check your email to make sure you get the solution
Accurate categorise your feedback type
Description: this is the most important part, clearly state the situation when the issue happens including


the specific details of the problem
the steps you have made when the issue happens
the error message(Error number?)
a screenshot of the issue
4. Make sure to turn on "Attach error logs" so our developers(yes, the tech guys) can check the issue for you.
How to find "Feedback" feature on your phone?
AirDroid on your phone >

Tools

>

Feedback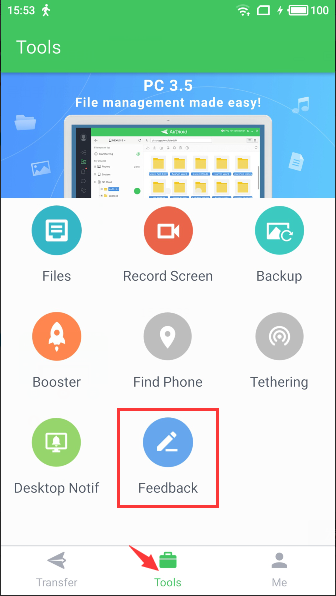 2. Turn on "
Attach error logs
"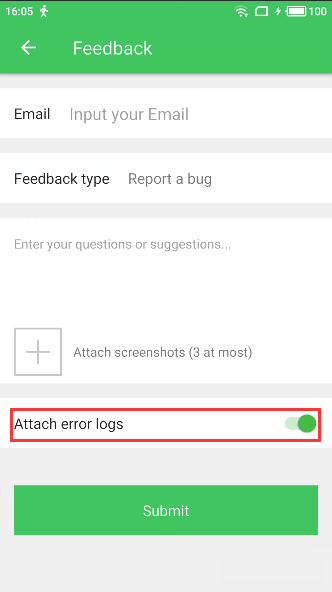 For older versions of AirDroid, you need to dig a bit further.
Open AirDroid on your phone >
Me
>
Settings
>
About
>
Feedback
So why don't you update to the latest version on
Google Play TODAY
!